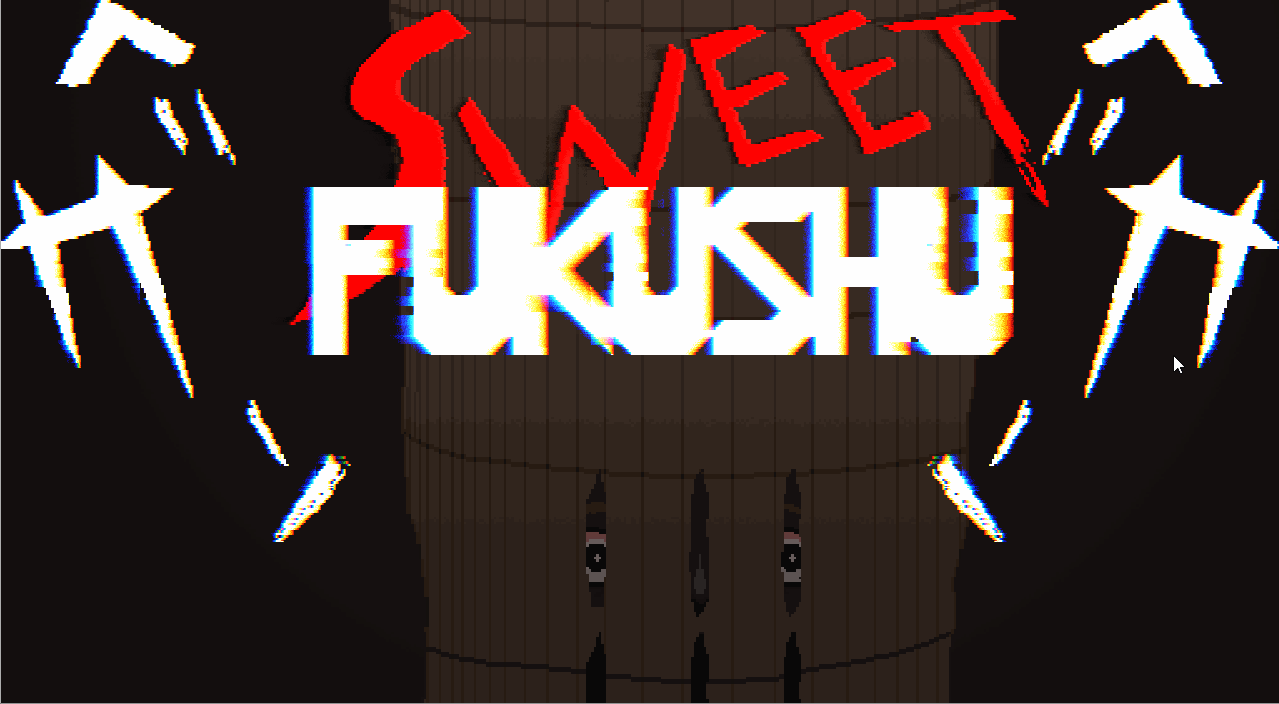 Sweet Fukushu Demo v0.4.4
A downloadable game for Windows
Sweet Fukushu is a project built from the ground up in the monogame framework. This is a samurai game where the player controls the motion of the sword with their mouse. It's a short little demo, mostly made to showcase the basics of the game.
Progress since last demo:
V:04.4
Bigger resolution size!

V:04.3
+Ninja Fight + Section for leaving the village
V:04.1
+Save system + Fukushu Harvest festival + New content such as new characters + Lots of more events + Plank cutting minigame + Bend effect on cutable object
If you want to follow development: https://twitter.com/LKTheDev
The game features some tracks by Constrobuz, highly recommend check out the rest of his stuff.
https://constrobuz.bandcamp.com/
Download
Click download now to get access to the following files:
Sweet Fukushu Demo v.04.4.rar
284 MB
Comments
Log in with itch.io to leave a comment.
Eyyy nice art there my man, still feels a bit alien seeing people do art of my game, still a very nice feeling though. Appreciate it
Hey just played this in an arcade box at ACen in Chicago! Loved it, great work so far!
Crashes with an unhandled excpetion when I try to load a save. Here is the dump.
Damn it.. Thanks for the dump, gonna look into it asap
What level did you save from and what level did you load from?
Loaded from the menu, and saved right before the ninja fight.
good game, Its pretty slow at the start, maybe introduce the combat earlier. It stopped responding when I tried to save for the second time, when I was heading out at night. Keep it up.

Took me a while to realize I had to press enter and not left click to go through the story events. Combat seems interesting and I very much enjoy that you can cut pretty much anything in your path too. Can't really comment on the story events. Good luck.